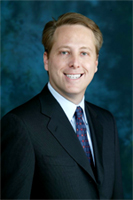 Jon Bari has over 30 years of professional experience in the marketing and technology industries, including over 23 years working with and teaching about Internet businesses.
Jon is President of Bari Consulting Group which providesconsulting and expert witness services on Internet history, social media, e-commerce, search, intellectual property, data breaches, identity theft, digital identity, authentication, Internet strategies, software development, advertising, social media, intellectual property, broadband/speed, user experience, online privacy and security, Internet crime, as well as strategic planning, marketing and business development.
Jon also serves as the President of The Constitutional Walking Tour of Philadelphia.
Additionally, Jon is as an Adjunct Professor of Business at Temple University's Fox School of Business where he teaches strategic planning.
Education
Jon's thought leadership and expertise in social media, e-commerce, search, digital identity, intellectual property, online identification and authentication, PCI Compliance, as well as online privacy and security issues has been honed through his work on various matters including being:
Retained in civil litigation cases involving various Plaintiffs and Defendants including: Amazon, Apple, Citigroup, eBay, Facebook, Go Daddy, Google, H&R Block, JPMorgan Chase, Micros Retail Systems, Micros Systems, New York Angels, Pinterest, Regents of the University of California, Research in Motion, Samsung, State of Delaware, Sun Microsystems, Thomson Reuters, Versata Software, Yahoo!, etc.
Principal inventor of United States Patent entitled, "Method and system for secure registration, storage, management and linkage of personal authentication credentials data over a network." United States Patent Number 7,155,739, filed on January 14, 2000 and issued on December 26, 2006 (principal inventor of U.S. Patent 7,155,739, and corresponding international patent issued in Israel, Patent #150728). Sold patent portfolio to VeriSign.
Invented United States Patent entitled, "A Method and System for Quantifying and Qualifying Athletic Skills and Competitive Results in a Social Network". U.S. Patent Number 10,248,729 , filed on May 28, 2014 and issued on April 2, 2019.
Served as a Judge, Be Your Own Boss Bowl Competition (Business Plan Competition), one of the nation's most lucrative pitch competitions for aspiring entrepreneurs, developed by the Innovation and Entrepreneurship Institute at Temple University's Fox School of Business.
Authored "Preventing Risk from Becoming Reality", June 2010.
One of the contributing authors to the initial Specifications of the Liberty Alliance, the global identity consortium working to build a more trusted Internet for consumers, governments and businesses worldwide.
Invited to testify in front of the United States Senate Judiciary Committee on online identification and authentication as well as Internet competition in September 2001.
Previously, Jon has worked with various high profile companies in the following roles:
Chairman & CEO - Catavault, a single sign-on security software firm that eliminated the need for multiple authentication credentials such as user names, PINs and passwords (Time Warner Cable was its largest client).
Vice President, Business Development - MoreCom, a cable TV software concern in the Broadband Internet Over TV and Enhanced TV sector that offered consumer MSOs and end user subscribers Broadband IP networking connectivity via a digital cable TV set-top box and a standard analog TV set (acquired by Liberate Technologies for approximately $561 million).
Director, Business Development - Time Warner's Road Runner High Speed Online (Road Runner was spun off as a separate entity after receiving $425 million in equity stake investments from Microsoft and Compaq).
Analyst and Business Development Consultant - Comcast Online Communications and Comcast @Home launch team (started when Comcast PC Connect had 48 trial homes in Montgomery County, Pennsylvania, which has evolved into Xfinity Internet and the nation's largest broadband provider with more than 20 million subscribers).
Account Executive - EZ Communications/WIOQ-FM (Q102) in Philadelphia (clients included Anheuser-Busch, Coca-Cola and Sears).
College Representative - Capitol Records, EMI USA and Enigma Records
Recognition
In 2005, Jon received the Philadelphia Business Journal's 40 Under 40 award which recognized Jon's labor of love with The Constitutional walking Tour and honored "proven performers in their respective industries and communities."
Sample Speaking Engagements
Columbia Business School
Temple University's Fox School of Business
University of Pennsylvania's Wharton School - Leadership in the Business World
The Constitutional Walking Tour
The Press Club
eTV World
Friends of Independence National Historical Park, Board of Directors
Peer Chair, Anti-Defamation League's Glass Leadership Institute in Philadelphia
Board of Directors & Volunteer Experience
Board of Directors
Legacy Youth Tennis and Education (formerly Arthur Ashe Youth Tennis and Education, a United States Tennis Association Certified Regional Training Center)
September 2013 to September 2020
Chair, Marketing Committee
Board of Directors
United States Tennis Association (USTA), Middle States Section
October 2014 to January 2017
Chair, Audit Committee (organization has about $3.2 million in annual expenses as well as about $3.5 million in assets)
Advisory Board of Solution Media. 
Peer Chair to Anti-Defamation League's Glass Leadership Institute in Philadelphia.
Fellow of the Irwin L. Gross eBusiness Institute at Temple's Fox School of Business.
National Advisory Board of DoctorQuality; it was subsequently acquired by Quantros in 2003.
Personal
Jon works and lives in Penn Valley, Pennsylvania along with his wife, Leslie, and their daughter, Lexi, and their son, Jax.
Jon is the author of the blog Celiac Journey which focuses on increasing funding for Celiac Disease research and for increasing greater awareness, understanding, inclusion and accommodation of the 3 million Americans, including Jon's son, who suffer from this serious auto-immune disorder.
Jon is an avid supporter of the Olympic Movement and its ideals. 
Jon is an aspiring author.
Linkedin
www.linkedin.com/in/jonbari
CV and Case Listings
For Jon's CV and a comprehensive list of the Consulting and Expert Witness Case Listings on which Jon has worked, please click here.